"My work mines the debris of memory through the creation of intricate worlds sculpted in 1:43 scale and smaller. Often sealed under glass, the works depict the remnants of things past—whether major, transformational experiences, or the quieter moments that resonate loudly throughout a life. In much the way the mind recalls events through the fog of time, the works distort reality through a warped and dreamlike lens."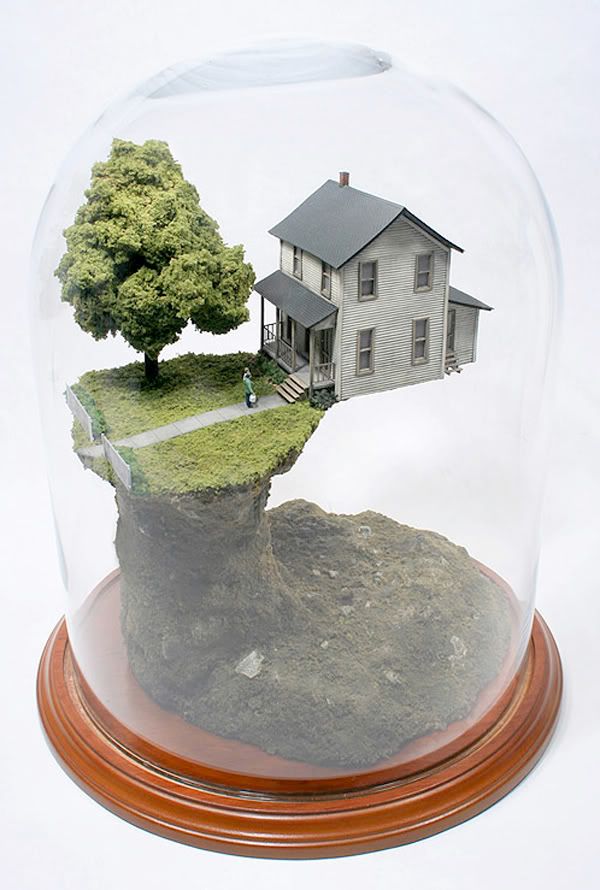 There is an element to Doyle's work that feels so haunting. Since I'm such a huge fan of the show CSI, these pieces remind me of the little murder scene dioramas. I half expect Grissom's eye to pop into the picture. But really, Doyle's work is far more interesting and thought provoking. You can see the collections and read the full artist statement here.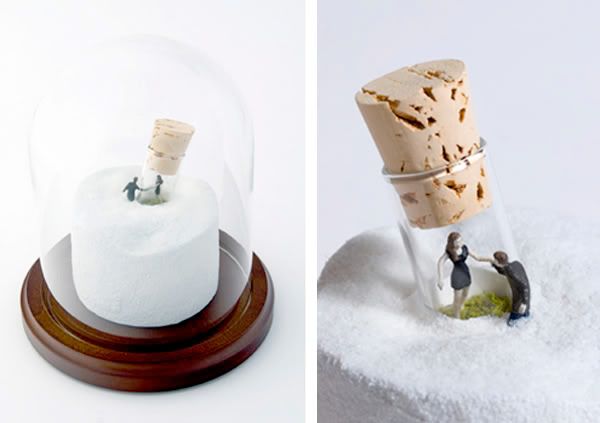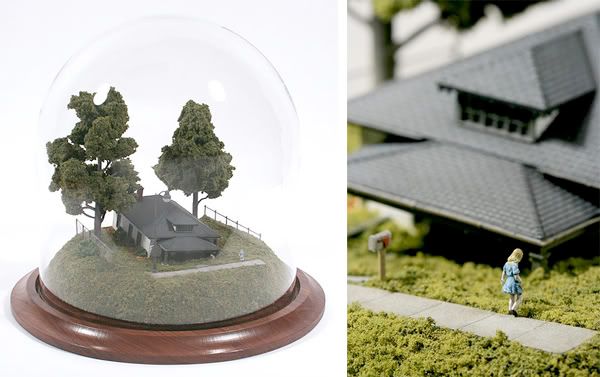 Found via Booooooom!