On Christmas morning Louis and his parents open their gifts from Santa at their house. Then we all come together for breakfast and eventually make the short journey to my parents where we open gifts to and from each other.
About five minutes before we started the second round of present opening on Tuesday Louis and I were sitting at the base of the tree looking for how many gifts said L-O-U-I-S on them. Sometimes he would get so excited that he's crawl into my lap and just have to squeeze and kiss me. Sometimes he'd jump up and down. And once he had to just ram his face into a pillow and scream at the top of his lungs.
His joy emanated, it glowed, it bounced off the walls, off the bulbs on the Christmas tree and came back at us ten fold. Christmas through the eyes of a three year old is the most fun.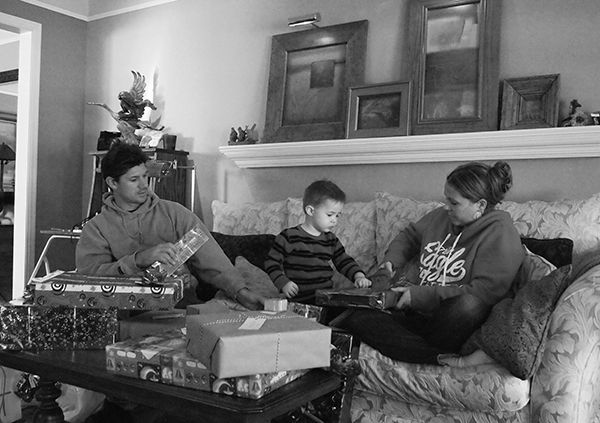 It seems to me though that Louis was just the tiny, jumping, giddy personification of what we were all feeling on Christmas. It's our best day of the year. Yes partly because of presents (of which I was overwhelmed and grateful), but mostly just because it's our one day where we sit around in our togetherness, eat excessively and enjoy each others company.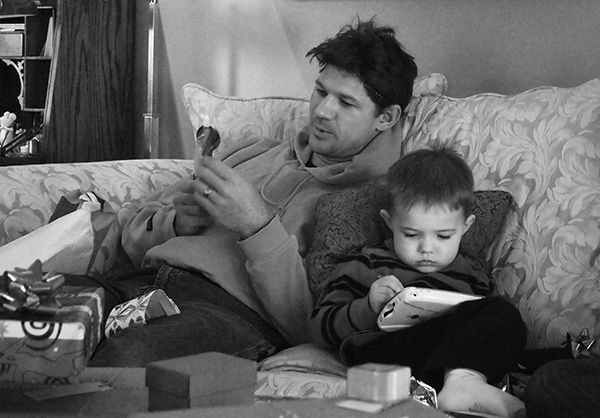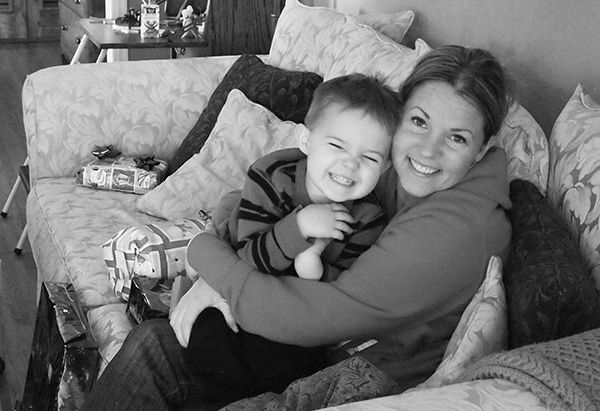 This year has been a full one for me. With a lot of growth and many blessings and as it comes to a close I have an overwhelming sense of gratitude. Ok, going to have to wrap this up because it's getting too sentimental and gross... but still, gratitude is a good thing. And this year I learned that contrary to my most popular belief, really good things can happen. And I've got to get better and embracing those things and just saying "Thank You."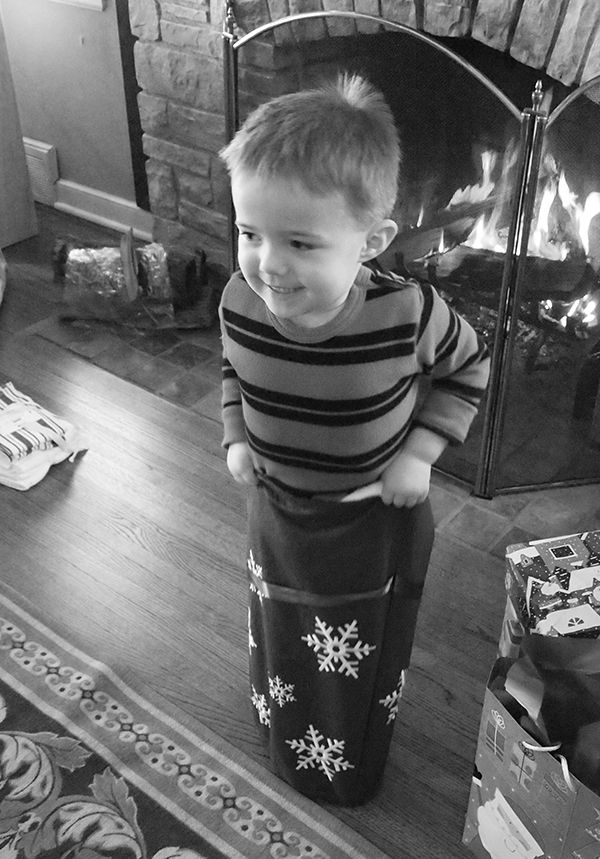 Thank you for my family.
Thank you for holiday traditions with a Lou Bear.
Thank you for great friends and a home I can finally host gatherings in.
And thank you universe for a K9 best buddy as sweet as mine.
Hope you all had a peaceful holiday and are looking forward to a great new year as much as I am.