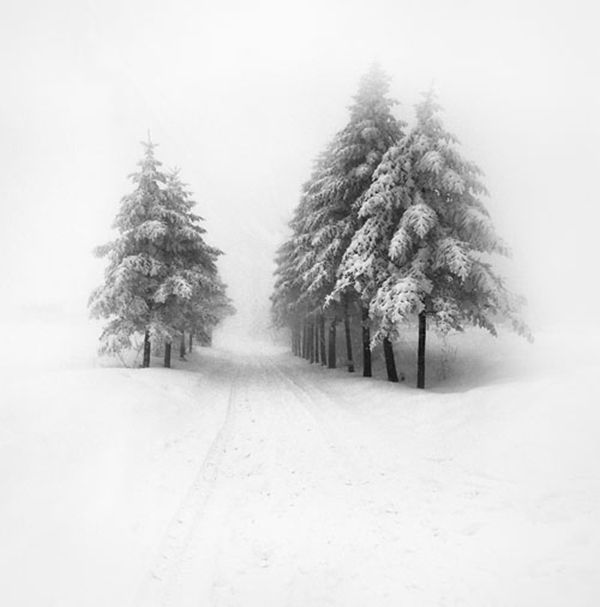 It's a cold snap around here.
(There's a cold snap around here?)
Whatever, it's really cold.
I had an out of town friend text today to see if we're doing ok. I told her that we're fine, but the cold is making everyone ceaselessly hungry and extremely tired. My coworkers and I talk about food all day and at 7:30 in the evening it will start to occur to me to hit the hay. Instead I read for a while... maybe have a snack.
The other morning I texted my cousin in Florida the temperature in my car,
-13 degrees. It was unpleasant.
It's tough to get the dog to go to the bathroom.
I've been making soups lately. Lots and lots of soup.
And I've realized this winter that I'm starting to love red wine. So that's fun.
I've been working on getting art up on the walls in the house. Are you guys sick of this topic yet? It's continuing to be difficult. It's a lot of holding things up and squinting. Buying things, returning things. My dad says "You don't have to completely love it, just put something up." And although I see his point, I tend to disagree. To me there's a feeling I have to have. Something that speaks to my insides. A feeling that says I can look at the piece every day and enjoy it and not constantly question it. I want to look up at the wall and think "I really like you" maybe even love. Like the feeling I have when I listen to certain Paul Simon songs and feel at home.
I live in a small (but lovely) space. I want to like the walls. And much like dating, I'll wait with nothing until I really like something. Otherwise you're not leaving room for the good stuff to come and you may get so comfortable with something you don't really like that you'll miss out on something great. (
My dad will think I'm being dramatic here.)
Anyway, I'll get there.
Last weekend Genevra and her husband Peter and I went to an event for the organization Eat For Equity. I had been wanting to go to one of their dinners for a while now and then when it was posted on fb that Daniel Klein would be cooking I really wanted to go (Since I've been watching Perennial Plate since Em told me about it.) But when we got there it turned out that it was a fund raiser for the organization instead of their regular gig (which is making a meal to raise money for a different organization each month). At first I felt completely awkward about our mix up, but it was no matter, the people were still really nice and welcoming and we had a great time. I may have had a little too much aforementioned red wine and gotten a little chatty as I am want to do... but other than that, it was great. And I was really pleased to catch up with Mirra from Perennial Plate since she graduated a year ahead of me in school and it turns out is an incredibly cool and genuine person.
Peter wrote a much more detailed post about the event which I recommend. All below photos are to the credit of The Humble Palate, except of course the one I took of he and Genevra with his camera. It was pretty dark in there, but Genevra looked so pretty I wanted to take a picture.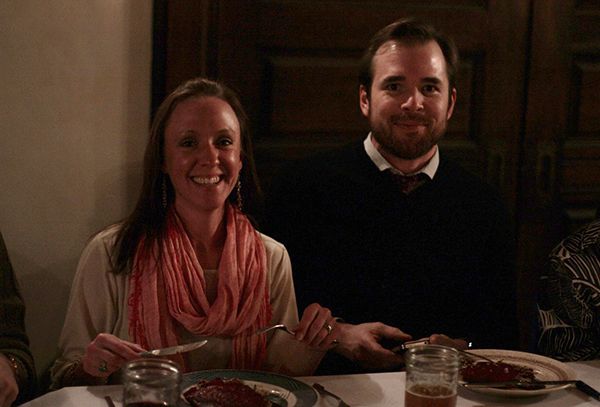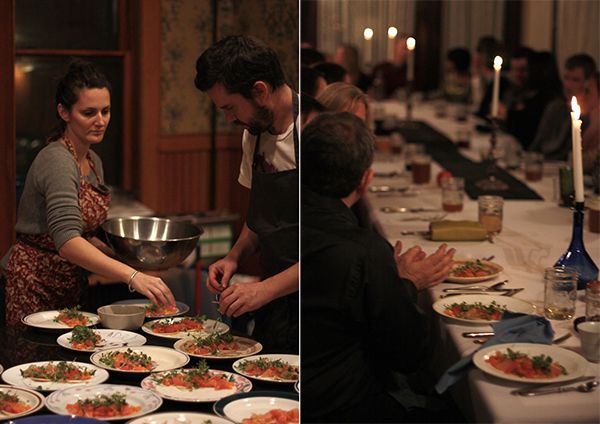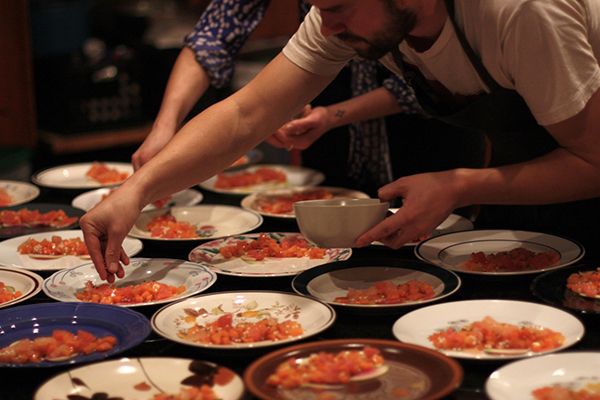 On a last note, have you guys seen the documentary Happy yet? It's quite good. Not quite as good as I Am, which makes me cry, but good nonetheless. Check 'em out, or recommend me some others to watch, it's cold here I'm and stuck indoors for another two months. Thankfully Jady gave me this blanket for Christmas and it is hands down the best thing to curl up on the couch under ever. Even ask King. So soft and heavy, it makes me really happy.
Tree photo via.